Camp Hope
Camp Hope is overwhelmed with gratitude to Community Purse for giving us the opportunity to compete for your quarter-annual gift and for choosing to award that gift to us.
In our eleven-year history, we have never received such a substantial donation.
We have always relied on our annual fall fundraiser, plus a few other minor fundraisers, to finance our camps each summer, and we have managed well. But the gift from Community Purse represents a large percentage of the donations that we have received each year. We hope you can imagine our delight as we determine what to do with your gift.
We also hope that you understand that your investment in Camp Hope will change lives…. Read entire letter
Judy Ballantini & the Camp Hope Board of Directors | www.camphopeillinois.org
---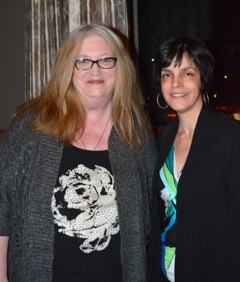 Lake County Haven
Dear Community Purse Members,
Thank you so much for giving us the honor to speak at your very first Community Purse meeting. It was a humbling experience to be there among the other wonderful charities and to be amongst the caring, generous women in the audience.
I can't tell you how overwhelmed I am that we were chosen to be the recipient of the generous prize. It is simply amazing! What a HUGE difference a gift of that size makes!
Again, my deepest thanks on behalf of myself, the board of the Haven, and the many women and children who will benefit from this donation! I wish you all much health and happiness, and God-speed in the good work you are doing!
---
North Chicago Community Partners
Dear Community Purse Members,
Thank you again for inviting me to present on behalf of North Chicago Community Partners.  We truly appreciated the opportunity to tell our story and had several women express a genuine interest in serving with us in North Chicago.  Thank you also for allowing us to participate in Community Purse.  Mandy, Elizabeth and I look forward to returning in May and will undoubtedly bring a few more friends along to hear the stories of the next three organizations. We truly believe God has united us all for His purpose in North Chicago and in Lake County, and know our collective contributions – not our individual effort – is what changes lives and hearts.
As has been said repeatedly, Community Purse is such a wonderful idea – a simple, purposeful way to connect women of like-minds and to make a real difference in the local community.
Your flawless execution and God-inspired turnout made last night the perfect evening.  It was a privilege to be included.
With much gratitude,
Jennifer Grumhaus | http://www.northchicagocommunitypartners.org/
---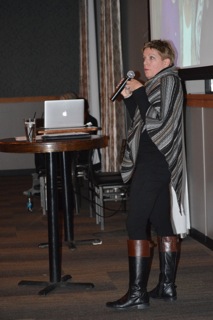 Faith In Action Volunteers
Dear Community Purse Members,
Thank you for the wonderful opportunity to introduce you to the work of Faith in Action Volunteers. It was both an awesome and humbling experience sharing the evening with the amazing work of Lake County Haven and North Shore Community Partners.
Although we were not the recipients of the evening's financial award, the evening has been rewarding beyond my wildest dreams. I met some incredible women who have reached out to me to donate their time and talent to benefit our organization. One member offered to meet with us who has experience writing government grants.  I also received several calls on Thursday and
Friday
from older adults in need of services who said they were referred by members of Community Purse. The blessings keep raining down.  
On Friday
, two sisters called to say they wanted to volunteer as a Care Team. They said their friend, who is a member, told them about Faith in Action and that this is exactly the kind of organization they have been looking for.
Carolyn, I must tell you that I was extremely touched by the kindness that I felt from the women in the room after the other winner was announced.
It took everything in me not to burst into tears. It's one thing to say something nice to the person that doesn't win that evening. To have so much happen after Wednesday night that truly says something about your organization and the women in it.
They are a Community unto themselves and seem incredible at making connections for the organizations that they hear about. What a dynamic force!
Thank you again for offering Faith in Action Volunteers the opportunity to meet the generous and talented women of Community Purse.